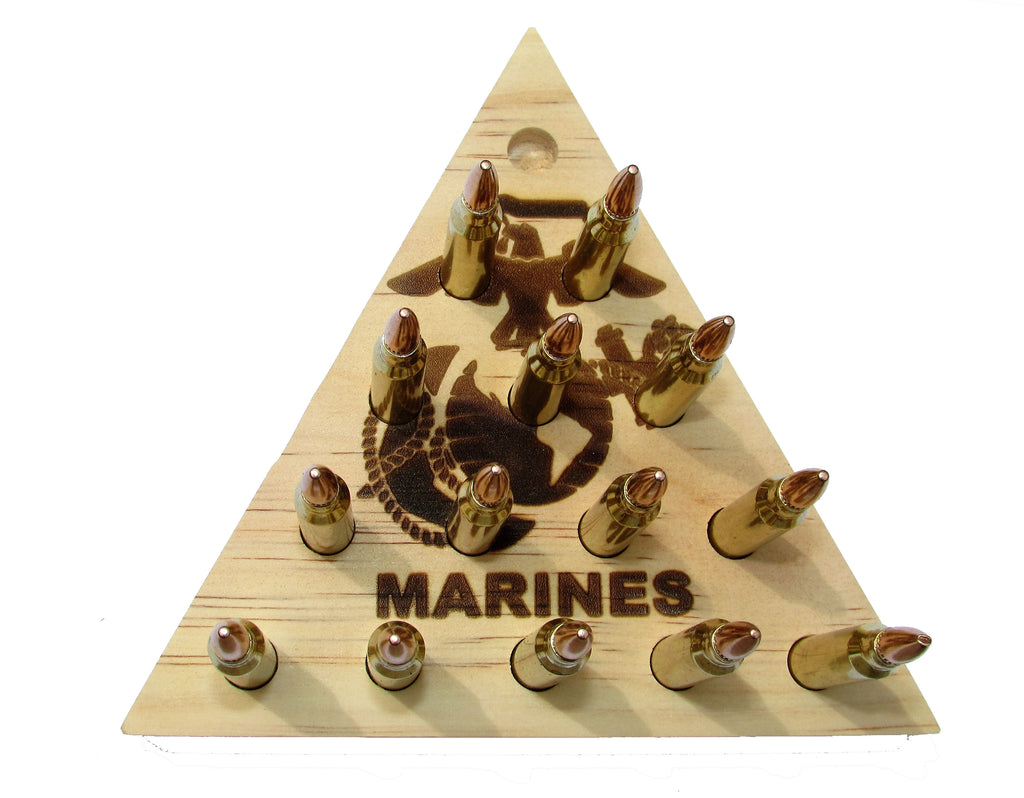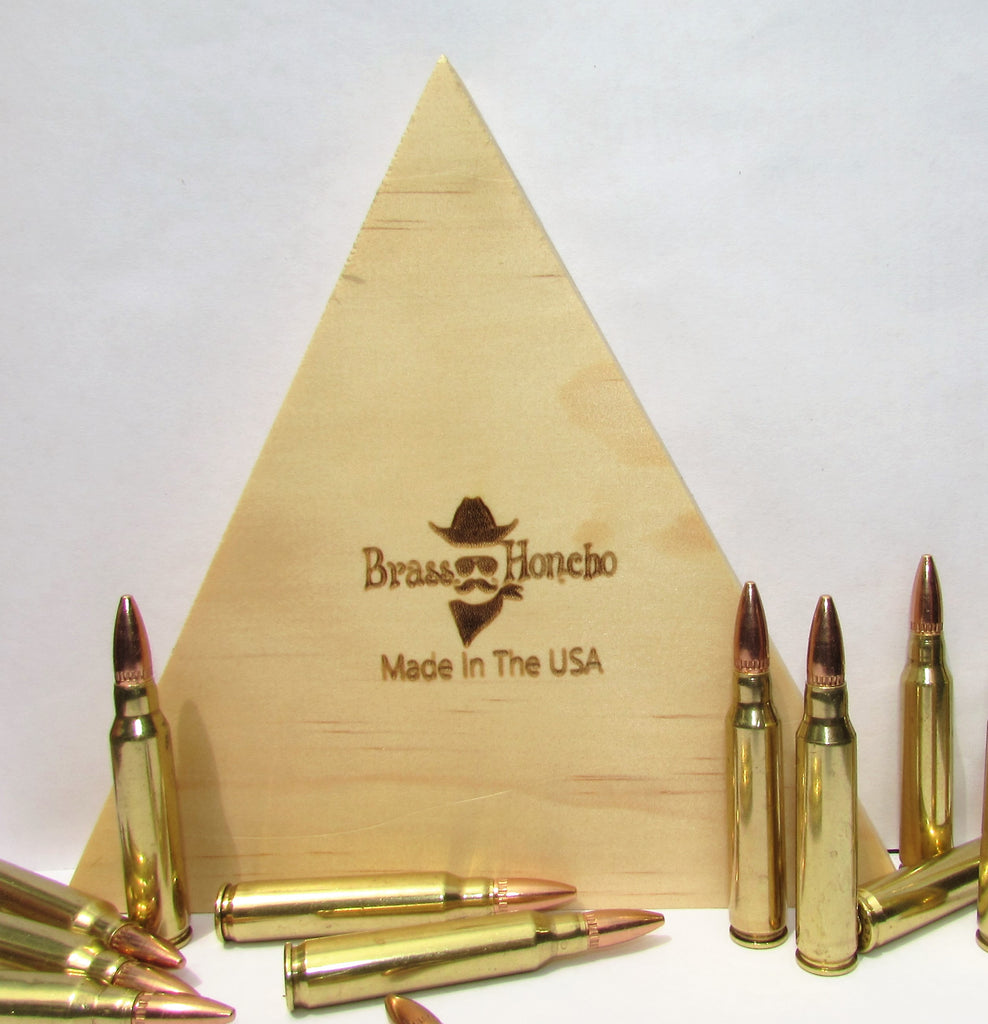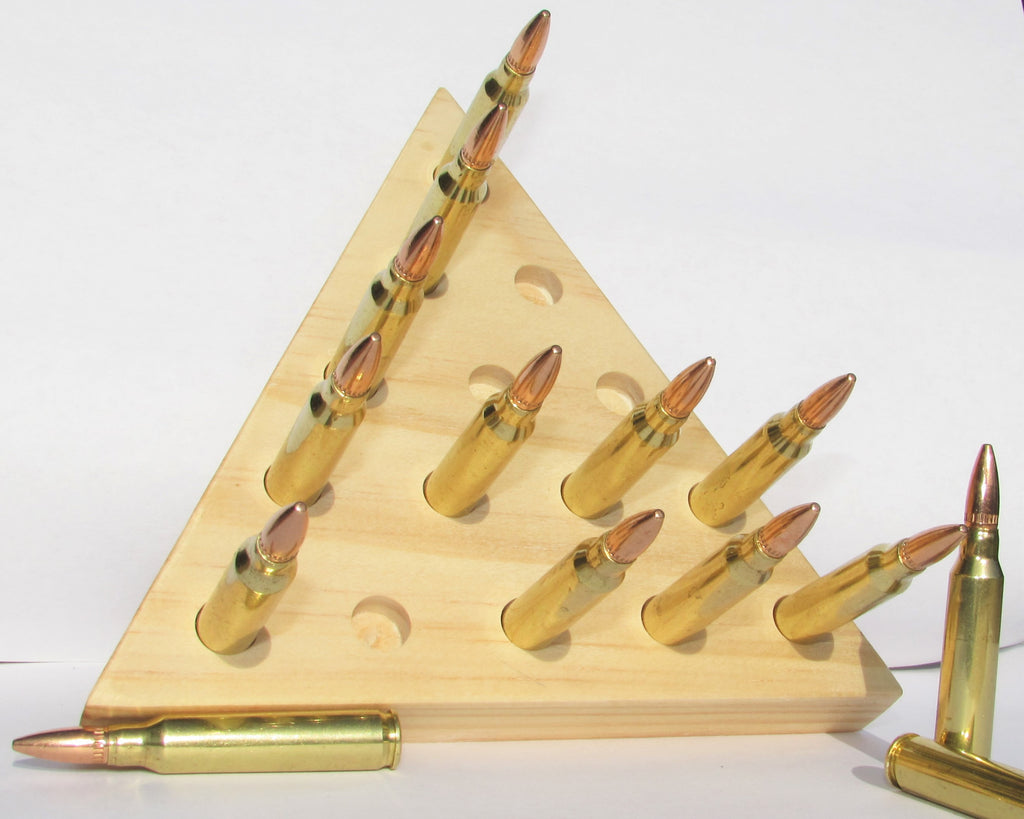 $39.99
Marine Bullet Board Game | Personalized Gifts for Marines |
This is certainly not your typical Triangle peg board game. This Highly Unique Peg board game has been made with real bullets. It comes with a red velvet pouch to store your game. Has 15 holes and 14 bullets (no bullet powder so its completely safe). A game that is Fun for kids and adults.

Like the kind you see at Cracker Barrel but this game has bullets.


To order personalized send us the text or image you would like engraved on your game board.
Choose from the available Boards :
MARINES
MOLAN LABE
ORIGINAL
CUSTOMIZED
Made in the USA by US Veteran owned business.
All Brass Honcho products are made from once fired brass cases. In most instances this means that the round was fired from an Assault rifle or Heavy machine gun by the US Military.  In essence, owning a Brass Honcho product is like owning a piece of us military history.   Some of our brass cases may have minor dents or dings due to the products historic nature.
   Brass Honcho is a company that's all about making awesome products for people who love Brass Steel and Copper. If you don't love our products, send them back for a full refund; no questions asked.