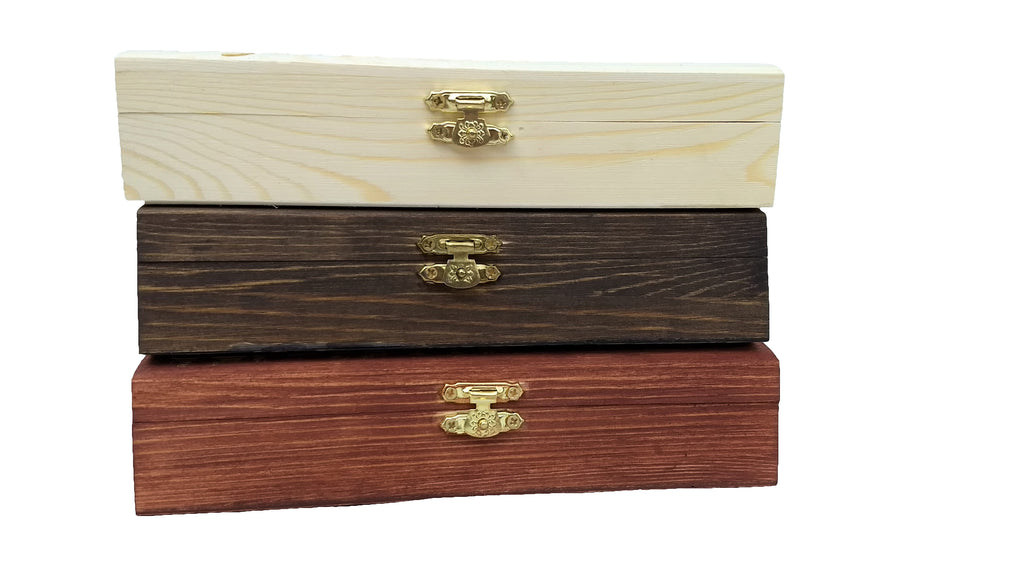 $44.99
Groomsmen Proposal Gift | Groomsman Gift Box and Pen
This makes the Perfect gift to give to your groomsmen and best man! 
Very Nice looking Personalized GROOMSMAN proposal gift box with refillable 50 bmg bullet pen.
The outside lid of the gift box is laser engraved with, "I mustache you a question." The inside lid comes with the text, "(RECIPIENTS NAME), Will you be my Groomsman." Be sure to Include Name(s) text exactly as you would like it laser engraved inside the box top. Let us know if you want it to say "groomsman", "best man" or whatever title you need.
Can order box with a beautiful finish and/or decal for the bullet pen.
Choose a finish for your box: Red Chestnut, Dark Walnut and Natural.
Perfect gift to give for either a groomsman, best man, or father of the bride. Can also change it to say "BEST MAN" or whatever you need it say in place of "GROOMSMAN".
This 50 BMG pen was made in the USA by veteran owned company. This 50 bmg projectile has been once fired by the US Military.
HOW TO PERSONALIZE:
AT CHECKOUT PLEASE LEAVE DETAILS IN THE NOTES TO THE SELLER. INCLUDE NAME TO BE ENGRAVED INSIDE BOX, UP TO 12 CHARACTERS LONG AND LET US KNOW IF IT'S FOR A GROOMSMAN OR BEST MAN.
IF YOU ORDER THIS WITH THE PEN PERSONALIZED INCLUDE NAME UP TO 12 CHARACTERS LONG. WE PERSONALIZE THE PEN WITH BLACK VINYL DECAL. We can not use Adinekirnburg font for 7 characters or more. 
NEED IT FAST? Add this to your order to have your order processed in 1-2 days.
https://brasshoncho.com/products/rush-my-order-2-3-day-processing-time