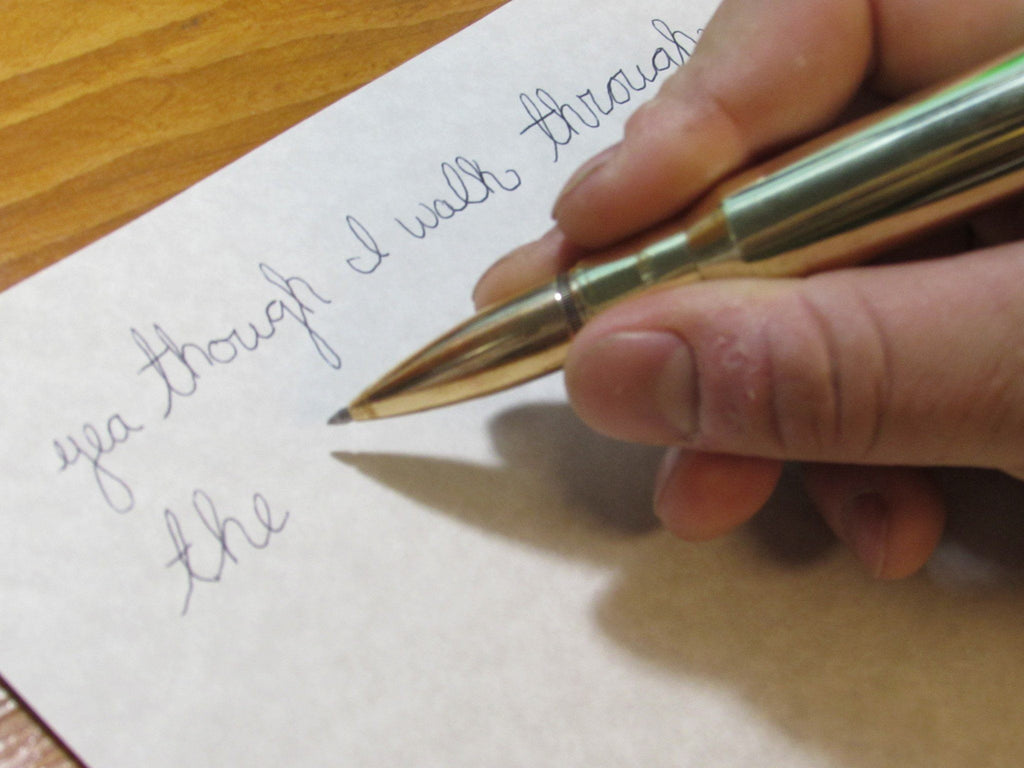 $33.98
Bullet Pen in Personalized Wooden Gift Box - Personalized .50 cal BMG Bullet Pen with Decal Option | Great Gifts for Men
*Perfect Gift idea for Gun Lovers, Hunters, Shooters, Veterans, Military, Law Enforcement, Wedding gifts, Groomsmen Gifts, Best Man gifts, Birthday Gifts for Men, or Corporate Parties.
Choose Personalized Bullet Pen or not personalized


Include the text you would like engraved on your wood gift box.
All Steel, Brass and Copper construction

Shock resistant, water resistant and Flame resistant  

Hand Made in the USA

Personalized Deluxe wooden gift box up to 20 characters.

Genuine .50 cal brass and projectile.

Highly polished

How to refill your Pen.
To order without the gift box : Bullet Pen
To order with gift box (without personalizing) : Bullet Pen with Box
 To Order MARINES ALWAYS FAITHFUL pen box click on the picture below.
Save